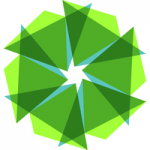 Addison Group
Anywhere (100% Remote) OnlyContract
---
POSTED Oct 28
Accounts Payable Specialist at Addison Group
at Addison Group
Accounting

Contract

Anywhere (100% Remote) Only
Job Description
AP Specialist
Location: Nationwide

Service Area: FA: A/P Specialist

Job Type: Contract

Role: AP Specialist

Type: Contract

Location: 100% Remote
Company Description:
They specialize in home delivery meals that can be personalized depending on diet.
Opportunity to work 100% remote!– their corporate is in New York, and flexibility to work earlier/end earlier or start later/work later (since they have people on different time zones)
Daily Duties:
100% data entry driven role, entering and coding invoices that come in (not going to be any vendor reconciliation etc)

Will be 800-1000 invoices weekly

Technical Skills

Nice to haves: Oracle

Non-negotiables: high volume processing

Soft Skills: Easy to get along with, sharp, reliable

Systems: Oracle
Job Details
Contract length: 4-6 weeks minimum, could absolutely be extended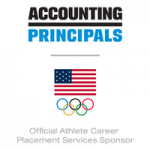 Accounting Principals
USA OnlyContract
---
POSTED Oct 28
Payroll Operations Specialist at Accounting Principals
at Accounting Principals
Accounting

Contract

USA Only
Job Description
Payroll Operations Specialist – Remote
Location: San Francisco, California or Remote, USA

Salary : $ 23 – $ 25

Category: Payroll / Benefits

Job reference: US_EN_5_834155_2787904

Job type: Contract/Temporary
Accounting Principals is hiring a Payroll Operations Specialist to assist in onboarding and transitioning customers from their previous payroll system to a third party platform. This is an ideal possible temp to hire position for folks with two to five years' experience.
This position is remote, and can work from anywhere in the US, but be able to connect with the manager in the PST zone.
Responsibilities:
Communicate directly via email and phone with Payroll customers in order to gather necessary payroll history

Validate and enter new customer payroll history into the Payroll system

Relate to merchant onboarding issues and find pragmatic solutions to improve the onboarding process

Collaborate with the Payroll team to identify improvements in customer on-boarding

Ensure a high level of customer service when assisting customers
Qualifications:
Excellent communication skills over email, phone, and in-person

2+ year of experience in payroll, accounting, finance or relevant professional experience

Tech savvy – Excel experience required

Bachelor's degree in Accounting, Economics, Business or equivalent

Strong attention to detail and loves working with customers
Employment type: Temporary, possible temp to hire, REMOTE, 40 hours per week.Monday through Friday. Equipment will be provided.
Equal Opportunity Employer/Veterans/Disabled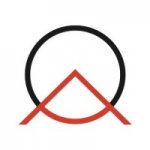 Paro
Anywhere (100% Remote) OnlyContract
---
POSTED Oct 28
Tax Specialist at Paro.io
at Paro
Accounting

Contract

Anywhere (100% Remote) Only
Job Description
Tax Specialist (1099/Freelance) – 40 hours+ per week of remote client work available
(Multiple states)

Contracted

Freelance Finance/Accounting Network

Experienced
Growing your own business and looking for additional freelance tax work? Paro has the opportunity for you during tax season & beyond! Our Freelancer Network is seeking 1099 Freelance Tax Specialists focused on Tax Prep AND/OR Tax Review with work beginning as soon as January 15, 2021, for at least 20 hours per week.
About Paro
Paro helps growing companies gain confidence in their finances. We match businesses with the highest vetted bookkeepers, accountants, financial analysts, and CFOs who provide remote, on-demand, hourly support when clients need it.
Ultimately, our mission is to empower business professionals to pursue meaningful work on their own terms. We provide freelancers with a platform to grow and manage their book of business, along with tools to predict their future earnings.
About Being A Tax Expert with Paro
Paro provides freelancers (1099 contractors) with access to client work through the managed marketplace and allows you to grow your own book of business on the Paro platform while we handle the business development. Our team ensures that the client expectations and budgets of projects are clearly defined before they get to the freelancer to deliver.
This freelancer will partner with a CPA firm during the tax busy season to provide support to multiple clients. CPA firms range from local boutique accounting firms to mid-tier public accounting firms.
Examples of Tax Freelancer Projects (not limited to):
Prepare quarterly & annual tax reports or tax returns (1120s, 1120-C, 1040s, 1065s, etc.)

Leverage software such as: Ultratax, Lacerte, CCH, and ProConnect

Manage and maintain the company's tax database

Perform detailed reviews of all taxes prior to filing

Determine tax savings and recommend strategies to improve profits

Assess and research tax issues to identify solutions

Evaluate tax regulations and suggest policies that diminish tax burden

Comply with regulations by forwarding required information to federal, state, and local authorities

Offer support and guidance during audits

Present industry trends and changes related to taxes for clients
Experience/Skills Required
For Tax Prep: 1-3 Years of experience in public accounting OR for Tax Review: 3+ years of experience in public accounting (CPA Required)

College degree in Accounting or Tax (a plus)

Detail-oriented and highly organized

Advanced excel skills

Ability to work independently, without guidance and meet deadlines

Integrity, ethical standards and understanding of confidentiality

Professional communication skills- written, verbal and presentation skills

 
Online Taxman
Anywhere (100% Remote) OnlyFulltime
---
POSTED Oct 28
Expat Tax Accountant at Online Taxman
at Online Taxman
Accounting

Fulltime

Anywhere (100% Remote) Only
Job Description
Expat Tax Accountant
Location: Remote/flexible

Experience Level: Various

Type: Full-time employee
You can live and work where you like. But you can also get together with other team members at a cool location if you like. During the spring tax season last year, for example a big part of our team worked together in Medellin, Colombia, for a few weeks. This year, before COVID, some of us were working together in Rio de Janeiro, Brazil. Next time, it might be somewhere in Europe.
Online Taxman (and our sister company Global Expat Advisors) is a boutique tax firm focused on US tax planning and preparation for US expats, entrepreneurs abroad, and investors into the US. We also have a practice focused on structuring, incorporations, trusts, IRAs, and other tax planning tools.
We are a unique and dynamic firm in an industry experiencing rapid growth and change. We are a flat organization, as we believe that we are a team and everyone plays an integral role and brings a unique skill set, not like the traditional Big 4 hierarchy. At our firm, we are all travelers and expats and many of us have lived and worked in multiple countries. We are looking for like-minded people, who really want to add value and improve the tax situation of our clients.
At Online Taxman, we don't just prepare tax returns. We offer full services to our clients, advise them on tax-related issues, and answer their questions throughout the tax year. Building lasting client relationships is important to us. So is building a great company culture. As a new hire, we expect you to help us shape the culture and build great working relationships with your colleagues.
Requirements
Minimum a BA in accounting; CPA or EA preferred (required for more senior roles)

For tax preparer role: minimum of 2 years of hands-on experience with expat tax preparation

For more senior roles: experience in managing and signing off on client engagement from start to finish, developing team members

Great attention to detail

Good communication skills

Proactive and self-motivated
This is a long-term full-time remote employee role that offers a competitive salary and benefits. As you can see, we are looking for tax preparers as well as more senior roles. We also offer opportunities for accelerated manager/partner track as well as a commission-based bonus on bringing in new business and managing clients.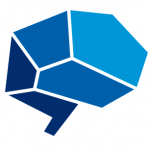 NeuroLeadership Institute
Anywhere (100% Remote) OnlyFulltime
---
POSTED Oct 28
Accountant at NeuroLeadership Institute
at NeuroLeadership Institute
Accounting

Fulltime

Anywhere (100% Remote) Only
Job Description
Accountant
Are you excited about how neuroscience can be used to change behavior in the corporate world? Are you a detail-oriented, fast-working, driven individual who excels at numbers and client service? Do you have experience in the consulting and/or training industries?
If yes, please keep reading.
We're looking for a CPA with consulting/training industry experience to help us get lots of work done in a smarter way.
NeuroLeadership Institute is a global organization dedicated to making organizations more human through science. We've advised more than 50% of the Fortune 100.
You have about five years of experience in accounting and:
Experience in the consulting or training industries

You're CPA

Be skilled in month end closing and ideas on how to expedite it

MS Excel and Google Sheets (formulas, building charts, etc)

Payroll processing, benefits, and NetSuite preferred

Fully authorized to work for any US employer
Here's some of what you'll be doing:
Accounts reconciliation

Financial statements preparation

Forecast and budget

Cash management

Client invoicing
PS- Advance thanks for running the gauntlet we've designed to maximize the likelihood of our mutual success.
PPS- NLI is more than an equal opportunity employer. We're actively focused on expanding and diversifying our applicant pool to ensure our team represents the diverse range of our communities and clients. 
Protective Life Corporation
Anywhere (100% Remote) OnlyFulltime
---
POSTED Oct 28
Staff Accountant at Protective Life Corporation
at Protective Life Corporation
Accounting

Fulltime

Anywhere (100% Remote) Only
Job Description
Staff Accountant
WORK FROM HOME

ACCOUNTING – FINANCIAL REPORTING

FULL TIME
We help protect our customers against life's uncertainties. Regardless of where you work within the company, you'll be helping provide protection and peace of mind when our customers need it most.
Whether it's in accounting, claims, IT, investments, legal, marketing, sales, or another department, come be part of a company where you can accomplish your goals while contributing to our social mission of becoming America's most protective insurance company.
This position is part of the Dealer Owned Warranty Company (DOWC) accounting team. The team member will be responsible for updating the monthly financial statements for a group of assigned warranty companies. Excellent communication skills and analytical abilities are required.
Responsibilities
Book monthly financial statements for assigned warranty companies, including cash transactions, Accruals and Investments.

Act as a liaison between Protective Life, Warranty company ownership and Investment advisors to assure companies stay within compliance of state insurance laws and regulations.

Prepare Financial ratio calculations, net worth runoff calculations and reconcile outstanding payable/receivable balances.

Prepare financial review (performance) materials to be presented to ownership as requested.

Other duties as assigned.
Qualifications
Accounting degree required.

Candidate must be a team player.

Candidate must have excellent computer software skills and must be especially knowledgeable regarding Microsoft Excel and Word.

Strong interpersonal communication skills
At Protective, we are committed to providing an inclusive culture where all employees fully contribute and thrive. We have always been a values-driven culture. Doing the right thing and serving people are part of our DNA, and we believe that valuing and embracing different backgrounds and perspectives is what makes us unique. 
Greenway Medical Technologies
USA OnlyFulltime
---
POSTED Oct 28
Staff Accountant at Greenway Medical Technologies
at Greenway Medical Technologies
Accounting

Fulltime

USA Only
Job Description
Staff Accountant
US – Remote

Finance/Accounting

Full Time

531344
Job Summary
Following general instructions and with discretion as to work details, performs accounting tasks of a difficult nature requiring an experienced, professional knowledge of accounting principles and practices.
Essential Duties & Responsibilities
Prepares journal entries in accordance with International Financial Reporting Standards (IFRS) requirements

Prepares assigned monthly balance sheet and income statement reconciliations

Prepares balance sheet and income statement analysis for management upon request

Assists staff accountants by answering general questions

Works closely with operations to conduct research and to verify accuracy of balance sheet accounts

Works with Accounting Supervisor on various initiatives

Completes ad hoc projects as needed

Interprets accounting data, analyzes reports and recommends action to be taken

Assists in the development and installation of procedures and controls
Education
Bachelor's Degree in Accounting
Minimum Qualifications
1-3 years of accounting experience
Skills/Knowledge
Microsoft Dynamics AX

Proficient in Microsoft Excel and have knowledge depth in complex functions/data analysis using tools such as VLookup, Pivot Tables, etc.

Strong analytical skills and very strong verbal/written communication skills are required

Strong organizational skills

Comfortable working both as an individual and on a team with the ability to maintain a positive attitude

Good time management skills; ability to meet critical deadlines

Successfully perform under pressure in a heavy volume environment

Ability to cultivate a positive team atmosphere in order to drive success
Work Environment/Physical Demands
While at work, this position is primarily a sedentary job and requires that the associate can work in an environment where they will consistently be seated for the majority of the work day
This role requires that one can sit and regularly type on a keyboard the majority of their work day
This position requires the ability to observe a computer screen for long periods of time to observe their own and others' work, as well as, incoming and outgoing communications via the computer and/ or mobile devices.
The role necessitates the ability to listen and speak clearly to customers and other associates
The work environment is an open room with other associates and noise from others will be part of the regular work day
Disclaimer: This Job Summary indicates the general nature and level of work expected of the incumbent(s). It is not designed to cover or contain a comprehensive listing of activities, duties or responsibilities required of the incumbent. Incumbent(s) may be asked to perform other duties as requested. Greenway Health, LLC is an Equal Opportunity Employer. We do not discriminate on the basis of race, religion, age, gender, national origin, sexual orientation, disability, or veteran status. 
8x8
Anywhere (100% Remote) OnlyFulltime
---
POSTED Oct 28
Senior Manager, Technical Accounting and Securities and Exchange Commission Reporting at 8x8
at 8x8
Accounting

Fulltime

Anywhere (100% Remote) Only
Job Description
Senior Manager, Technical Accounting and SEC Reporting
REMOTE, US PACIFIC TIME ZONE HOURS, UNITED STATES

FINANCE – ACCOUNTING OPERATIONS

FULL-TIME
As an industry leader and Software-as-a-Service provider our mission at 8×8, Inc. (NYSE:EGHT) is to transform the future of business communications. The 8×8 Open Communications Platform (TM) uniquely brings together Voice, Video, Collaboration, Contact Center, and enterprise-class API solutions, helping businesses across the globe transform their customer and employee experience, and empowering workforces worldwide to work smarter.
For additional information, visit www.8×8.com, or follow 8×8 on LinkedIn, Twitter, and Facebook.
The Senior Manager, Technical Accounting and SEC Reporting is responsible for managing the planning and execution of periodic financial reporting including 8-K, 10-Q, and 10-K. The person will oversee communication and coordination with the external auditors and internal team. In addition, the person will be leading accounting research, and working cross-functionally to implement new accounting pronouncements.
Responsibilities:
Compile US GAAP Financial Statements for earnings release, and periodic financial statements

Prepare footnotes, MD&A and various other sections of the 10-Q/10-KLead SOX Compliance efforts for reporting function

Research new accounting pronouncements and work with respective accounting teams for implementing the new pronouncements

Partner with FP&A for forecast accuracy

Project manage various projects
Qualifications:
Over 7 years in External Reporting, Technical Accounting, external audit

Bachelor's degree in Accounting Certified Public Accountant (CPA)Working knowledge of WDesk or equivalent tools

Strong analytical, written/verbal communication, interpersonal, and relationship building skills

SOX Compliance experience is a plus

Experience with NetSuite is a plus

Experience working with SaaS / Software Companies is preferred

 
Megaport
Anywhere (100% Remote) OnlyFulltime
---
POSTED Oct 28
Bookkeeper at Beech Valley Solutions
at Megaport
Accounting

Fulltime

Anywhere (100% Remote) Only
Job Description
Tax Accountant
AMERICA

FINANCE – FINANCE

FULL-TIME
The Role
The Tax Accountant will play an integral role in Indirect Tax compliance processes relevant to the national and international operations of a NaaS corporation and also be an essential part of the US federal and state income tax compliance and reporting process. In this capacity, the Specialist will take ownership of the allocated compliance processes with the assistance of software and advisors where required, be responsible for preparing and maintaining supporting documentation and monitoring new requirements. In addition to the US, the Specialist will manage Canadian Indirect Tax processes and assist with FCC obligations. There will also be opportunities to get involved in ad hoc tax projects.
About Megaport
Megaport has transformed the way IT gets connected. We're global leaders in Network as a Service (NaaS), changing the way businesses reach the cloud. We're also a leading partner to Amazon, Microsoft, Google, IBM, Oracle, NYSE, and many other leading technology companies. Megaport is a publicly traded company on the Australian Stock Exchange with a market cap exceeding $1.5 Billion. We're a lean, high-achieving team made up of over 215 members globally. While the company is headquartered in Brisbane, Australia, employees are spread out across North America, Europe, and Asia-Pacific. Staff enjoy an environment that is collaborative, supportive, and fun.
Our Team Culture
Join a team of globally-positioned industry experts that lead by example. We do not compromise our values for commercial gain; we are all custodians of our culture, and the customer is at the centre of everything we do. Our employees are motivated, adaptable, persistent, hard-working, and dynamic. Our culture permeates everything we do and this, in turn with a global vision, forms a commitment to each other, our customers, and shareholders alike.
What you'll be doing
Manage Indirect Tax compliance processes including US Sales and Use Tax, US Local Property Tax and Canadian GST/Sales Tax with a focus on automation where possible and reducing reliance on advisors over time.

Monitor the operation of indirect tax compliance software and ensure that data inputs are complete and accurate.

Monitor new indirect tax registration requirements and complete as needed, e.g. as new network locations are added. Ensure that a process is in place to ensure compliance going forward for the new locations.

Compile and analyze data required for accurate and timely submissions.

Responsible for maintaining strong supporting schedules for all returns submitted in a manner suitable for use in future audit processes in addition to clearly defined process documents for internal and audit use.

Assist with wider business compliance processes such as telecommunications regulatory payments and filings, e.g. Federal Communications Commission (FCC) compliance obligations and other local telecommunications taxes.

Assist with state/local income tax and franchise tax compliance processes, including preparation of workpapers supporting state apportionment, completing online payments and extension filings.

Preparing and maintaining schedules and workpapers required for US Federal Income Tax returns and Canadian Income Tax returns, including fixed asset reconciliations and depreciation schedules.

Research tax issues as required from time to time and monitor relevant legislation for potential changes in indirect tax compliance requirements.

There will also be opportunities to get involved in tax planning and structuring projects over time.
What We Are Looking For
Bachelor's Degree in Accounting or Finance

3+ years of experience in sales/use taxes, property taxes, FCC compliance including audit processes

Experience in the NaaS or the wider technology industry is a plus but not a requirement

Computer skills: advanced Microsoft Excel skills, familiar with ERP solutions (MS Dynamics 365 referred)

Ability to manage multiple deadlines and projects in a proactive manner and produce clear process documentation.

Attention to detail and organizational skills.
What we offer
Creative, fun, and contemporary workspaces, Remote work option

Motivated team of industry experts and new talent

Flexible working environments with the ability to do your job from anywhere

Cutting-edge software to drive efficient communication and collaboration

Training and development opportunities

Celebrated success with 'Legend' and 'Kudos' Awards

Health and wellness program and full social calendar

Opportunity to make a difference
All applications will be treated in confidence.
Please see Part 2 of our Privacy Policy to see what information Megaport collects from job applicants, why, and how we store and use it. Note that you're entitled to know what personal data of yours Megaport holds, to request updates, rectification, and in some circumstances restriction or deletion thereof if you object (you being entitled to withdraw your consent to our holding your information at any time). Please see Part 5 of our Privacy Policy for more details on this and how to contact Megaport's data protection officer if you have any further privacy-related questions.
Candidates who meet the selection criteria will be invited to attend an interview
Strictly no Recruitment Agencies please.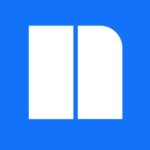 Newsela
Anywhere (100% Remote) OnlyFulltime
---
POSTED Oct 28
Assistant Controller at Newsela
at Newsela
Accounting

Fulltime

Anywhere (100% Remote) Only
Job Description
Assistant Controller
The Role:
The Assistant Controller will own the monthly close process and ensure financial statements are accurate and complete in accordance to US GAAP. You will be responsible for reviewing balance sheet account reconciliations, collaborating with internal and external business partners, performing variance analysis, providing inputs for budgeting and forecasting, and ensuring operation of key internal controls. You will also participate in special projects where technical accounting expertise is needed.
Why You'll Love This Role:
Reporting directly to our Controller, you will have the opportunity to own critical and highly visible financial reporting processes, building the foundation to scale and improve the quality of the close process and internal controls.

You'll also have the opportunity to work closely with our growing Finance team, as well as cross-functionally with leadership on our Sales, Marketing, Product, and People teams.

Your work will help enable quality reporting and accounting operations that support the super-charged growth of our business.

Ultimately, this growth will broaden our product's reach and bring engaging, culturally responsive learning content to K-12 teachers and students nationwide.
Why We'll Love You:
You have a CPA designation and 7+ years of accounting experience, with 2+ years experience managing teams and hands-on experience with NetSuite.

You are well-versed in full cycle accounting and GAAP requirements with a focus on expense & liability recognition, software capitalization, classification of transactions, and organization of financial statements.

You have experience with design and testing of internal controls, managing integrations between procure to pay system(s) and ERP, and providing support for financial statement audits.

The ideal candidate will demonstrate exceptional communication and Excel skills, keen attention to detail, and a passion for perfection in their work.

A self-starter, you're excited about applying your expertise to a start-up where you can help to build and develop processes from scratch and implement them, and ultimately strengthen the financial reporting and controls of our fast-growing company with a mission to transform the K-12 education industry.
About Newsela:
One of the fastest growing tech companies in K-12 education, Newsela was founded on the principle that while every child learns differently, they all deserve a rich learning experience that ignites a love of learning. We built our platform based on learning science research to deliver the most engaging, authentic content to modernize how teaching happens in the classroom. Along with interactive assessments and tools, we provide teachers with digital content at five reading levels — from +100 of the best sources — that is relevant to the diverse backgrounds and interests of their students. Since we started in 2013, we've established a presence in 90% of U.S. K-12 schools and over 2.5M teachers and 37M students have registered with Newsela.