CoVerified
Anywhere (100% Remote) OnlyFulltime
---
POSTED Nov 24
Mobile and UI/UX Designer
at CoVerified
Design

Fulltime

Anywhere (100% Remote) Only
Job Description
About CoVerified
Securely bridging the gap between populations & infection control data
About the role
Skills: Android, iOS, React Native, React
Job Summary
We're looking for a motivated, team player to join us at CoVerified. We're a mobile and web platform in use by more than 80,000 university students managing COVID-19 on college campuses across the US.
Specifically, we are looking for someone to overhaul our existing web/mobile platform and help with overall brand image. We are also embarking on a new greenfield project building a lab information management system and new app for test result verification at events.
Style guides, website design, pitch deck help and modular element design with react/react native in mind would be most relevant. We are on a very tight timeline, so an ability to start soon (asap), roll with the punches and change gears quickly as priorities shift is important. We are seeking a humble, yet experienced problem solver to join our team. Self starting and a hunger to grow are non-negotiable.
Qualifications and Skills:
-> At least 3 years of experience -> Familiarity with design principles, UI/UX in react/react native (do not need to code), mobile design -> BS/MS degree in Graphic design or similarly relevant field
Salary and Benefits
-> Generous PTO policy -> Flexible hours -> Medical and dental coverage -> Bonus incentives commensurate with company growth -> 401k with 2% company match 

Alloy Automation
USA OnlyFulltime
---
POSTED Nov 24
Product Designer
at Alloy Automation
Job Description
About Alloy Automation
Alloy Automation (YC W20) is an ecommerce automation tool backed by Bain Capital and the founders of Webflow, Shippo, Italic, & more. Top agencies and brands like Red Antler, Zehner Group, and the Denver Broncos use Alloy to create automated workflows that get rid of the tedious aspects of running their stores.
About the role
What you'll be doing
You'll be designing user flows for our workflow editor, recipe experience, app partner portal, and many other aspects of our product. Up to 15% of your time may be dedicated to supporting our marketing team in creating SEO-friendly landing pages to captivate users.

You'll set the foundations for a strong design culture. We envision a design team that will influence design trends across our industry.

You won't be limited to pushing pixels - we believe designers should be involved in company strategy, product direction, and anything else you might be interested in.
Who you'll work with
Founders: Our founder Sara has created all design assets to date. You will work closely with her to improve and take over the existing design system.

Customers: Alloy serves a wide variety of customers in e-commerce. Top D2C brands, R&B artists with merchandise stores, NFL football teams, and mom-and-pop shops.

Partners: You'll meet our agencies and ecommerce app partners and design any relevant promotional/marketing materials.
What we're looking for
Our ideal candidate is UX and customer-obsessed. Alloy is a complex product meant for non-technical users in ecommerce, so you will need to understand how to tailor our product to their needs.

Technical chops. Exposure to API's or workflow engines will be helpful in this role. Bonus points for frontend web development.

Initiative. As our first product designer you'll need to proactively identify problems and opportunities, and collaborate with the team to ship these features.

2+ years of experience or a strong portfolio demonstrating a solid foundation in UX and information design
About the Alloy team
We are a team of 6, distributed internationally across 5 timezones. We host weekly Zooms to teach each other about our cultures. 🇺🇸🇵🇭🇮🇳

We believe in having a life outside work (our team shares hobbies like photography 📷 and cooking 👨🏻‍🍳), but when it comes down to it, we'll work weekends to make customers happy.

Our design stack is Figma, Zoom, Notion, and a Slack channel full of fun discussions, brainstorming, and the occasional meme.

We run regular internal design feedback sessions and talk to customers frequently through a separate Slack.

We believe that design sets us apart. Because we are building such a complex, technical tool, we need stellar UX design to make automation truly accessible to the masses.

 

Ledger Investing
Anywhere (100% Remote) OnlyFulltime
---
POSTED Nov 24
Designer
at Ledger Investing
Design

Fulltime

Anywhere (100% Remote) Only
Job Description
About Ledger Investing
Join a phenomenal team on a journey to radically change our economy by bringing a new market to life: Insurance as an asset class.
With $5 trillion of insurance capital worldwide, we believe there should be a way to invest in insurance risk. That is the reason why we are building technologies that will help transact billions of dollars of this new asset class.
Challenge accepted? Email us at careers@ledgerinvesting.com
Ledger Investing, Inc. is an equal opportunity employer.
About the role
Please include a portfolio, preferably online, of your web projects or other design work.
At Ledger, you will get to:
Work closely with the team to help develop and expand our design systems

Craft novel moments of storytelling and delight for Ledger

Collaborate closely with engineers to deliver a great experience for our users

Work with the whole Ledger team to develop content standards

Help the team influence strategic decisions across all the corners of our web presence

Partner with product marketing teams to define information architecture and tell the right stories

Often work on very broadly defined, loose concepts, and sometimes on narrowly defined, tactical deliverables
You will be effective if you have:
A passion for the web as a storytelling medium, demonstrable through a portfolio of design systems, engaging - - - microsites, Sketch libraries, WebGL experiments, CSS art, or anything else—you tell us

5+ years of relevant web design experience—ideally at a tech-forward, product-driven company

Expert understanding of the formal elements of design, not just limited to the web and including typography, layout, balance, and proportion

Are passionate about the technical possibilities offered by the web as your medium

Can reduce complex problems down into pithy stories, delivered through interaction or animation

Have experience designing for marketing websites, or financial-focus online experiences

Keep pushing your work until every detail is covered

Are skilled in explaining your work, process, and decisions to cross-functional stakeholders and crave feedback to help you produce your best work

Are an expert in either UI, UX, or visual design

Think in systems and are able to extrapolate and extend shared patterns and behaviors

Have experience applying those systems to CMS-driven websites—and moreover, know how to balance maintainability with adaptability

Love working with other designers to help them learn and grow—and have them help you learn and grow

Have experience working on, or even leading, a remote design team
Benefits:
Generous Salary and possible Equity compensation

Work from anywhere - Fully remote

401k

Healthcare Insurance premium participation

Gym membership

$5000 paid by Ledger towards your dream desk setup!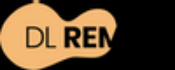 ---
POSTED Nov 24
Senior Product Designer and UX Design Engineer Roles @ APM Leader (Remote)
at DL Remote
Design

Fulltime

Europe Only
Job Description
We are staffing several roles as 

- Senior Product Designer Data Analytics
- Senior Technical Product Designer Monitoring 
- Senior UX Design Engineer 

for a fast-growing (+180y/y) and top-funded enterprise software startup with more than 200 employees. The company is a leading provider of Application Performance Management (APM) solutions.

All roles are 95% remote roles with occasional meetings. If you prefer to work out of an office, you're welcome to work in one of their product hubs in Berlin, Düsseldorf, Munich or Novi Sad.

Please find out more about the roles, company and skill requirements via the application link. 
Stamped.io Pte Ltd
Anywhere (100% Remote) OnlyFulltime
---
POSTED Nov 24
Digital Designers
at Stamped.io Pte Ltd
Design

Fulltime

Anywhere (100% Remote) Only
Job Description
Role:
We're looking for Digital Designers with not only a great eye for detail and design but who also carries the mind of an inventor. Someone that pushes the limits of conventional design to create something functional and amazing! 
As a Designer in Stamped.io, you will be working cross-functionally to form the product vision and turn that vision into reality. You will regularly update content and design creating beautiful web pages around product & service information and more.

Job Brief:
This is what you will be doing:
Improving and updating the website design.

Improving and updating the product dashboard UI & UX.

Communicating with developers to convert the design into the required digital platform

Design branding and develop digital and website materials/assets for the Marketing & Sales team (email designs, landing pages, web banners, etc.)

Excels creatively, maintains knowledge and awareness of on-going trends and best practices in digital media. Shares best web practices and new approaches to creative, branding and user experience with other design personnel.

Creation, development, and execution of web design projects; oversee projects from start to finish.

 Requirements:
What are we looking for:
Bachelor's degree or equivalent work experience.

Min. 2 years experience in a Digital/Web design.

Excellent computer skills including but not limited to: Adobe Creative Suite, G Suite, Sketch, Figma, etc.

Knowledge of UI/UX design principles.

HTML and Wordpress experience.

High level capabilities of design concepts (color, typography, scale, proportion); design in unique, visually compelling yet intuitive ways.

Ability to design for mobile and desktop experiences

Experience in web responsive design and accessibility

More than just a keen eye for design and great taste: you design with purpose and with user experience in mind.

Have a robust online portfolio, preferably with SaaS company examples

Benefits: 
What's in it for you?
Work with a multinational, multi-talented group of tech enthusiasts.

You will be a part of a globally competitive Design Team that uses the most modern tools and best practices.

Competitive salary.

Be in constant contact with smart and driven people who will take you to that next level.

Opportunity to shine - we make decisions together and we grow together.

Be part of a fast growing company that nurtures the entrepreneurial nature and startup culture and always encourages everyone to be themselves and be creative.

If you think you have what it takes to be the next Stamper, apply now!
Contra
Anywhere (100% Remote) OnlyContract
---
POSTED Nov 24
Junior Product Designer
at Contra
Design

Contract

Anywhere (100% Remote) Only
Job Description
About Contra
Contra is a professional network for the independent digital workforce. Digital professionals use Contra to create stunning visual profiles, earn money commission-free, and build high-quality professional communities and referral networks. Contra was started by a group of independents who were tired of existing professional networks that are blind to the needs of digital professionals. We're creating a new way to work for the independent digital workforce.


Role Background
We're growing our team of passionate people who are reimagining the future of work. As a Junior Product Designer at Contra, you'll have your hands in all aspects of the design process. Because of this, you should have a broad set of design skills and be eager to learn.
How you'll add value at Contra:
Collaborate with Product to identify user and business needs

Design feature flows, high-fidelity visuals in Figma, and interactive prototypes that ship quickly

Work closely with Engineering to ensure high quality implementation

Add to our growing design system

Contribute your design thinking skills to other touchpoints (marketing, social, etc.)

You'll be an integral part of our small but mighty design team!
You'll be successful here if you:
Thrive in a remote-first environment

Are self-driven and have strong communication skills

Are curious and eager to expand your skill set

Have a keen interest in product (UX/UI) but also enjoy marketing and brand design

Are passionate about creating products that are simple and usable but also polished and elegant

Deliver transparent, honest, and direct feedback to your peers on an early-stage product

Enjoy participating in all parts of the product process, not just designing

Are located in a timezone within 3 hours of San Francisco

Are fluent in verbal and written English
If you don't meet 100% of the above qualifications, but you're passionate about what we're building, please apply! Studies show that you can still be considered for a role if you meet just 50% of a role's requirements.



How Contra can add value for you:
Remote-first culture

Competitive salary + equity

Healthcare for employees

Generous vacation policy + paid holidays off

Flexible parental leave

Flexibility to choose employee or contractor status

No Meeting Wednesdays

Half day every third Friday of the month

Themed meetings, games, and other fun team-bonding activities




Why join Contra? Hear it from the team:
"It's really fulfilling to work with such a passionate team to reimagine the future of work. There's a lot of excitement around what we're building, but at the same time, it's balanced with a healthy respect for each other, working async and fully remote." - Head of Product


"Working at Contra means working with humble and talented peers at the cutting edge of technology and design trends. Being able to contribute to a product with the potential to make work 'work' for the individual and empower creatives fills me with joy every single day." - Frontend Engineer
"Teams that equally value a high-level of emotional intelligence and technical aptitude are seldom found. And yet, Contra is that team: uniquely, every individual truly brings a world-class skill set to the table every day — but it is the collective empathy and awareness built into our culture that makes our pursuit to reimagine the future of work possible, and a joy." - Frontend Engineer
"It's hard to imagine a more rewarding experience than working on a product you believe in with folks you also believe in." - Backend Engineer
Our interview process:
Complete a self-assessment form (5-10 minutes)

Introduction & culture interview (30 minutes)

Portfolio-focused interview with 2 design leads (30-45 minutes)

Interview with Founder (30 minutes)

You'll receive a final answer from us no later than 48 hours after your final interview

 

Krit
Anywhere (100% Remote) OnlyFulltime
---
POSTED Nov 24
UI, UX Designer at Krit, Inc.
at Krit
Design

Fulltime

Anywhere (100% Remote) Only
Job Description
UI/UX Designer
We're looking for a UI/UX Designer with an eye for detail and a passion for tackling complex projects to join our growing team. You'll get to work with fast-growing startups in the Cyber Security space and be a part of an inclusive, close-knit team that values work/life balance.
Krit is a growing digital agency that partners with Cyber Security startups to design and build innovative new products.
We typically work with 8-12 clients at any time on projects like:
Designing a web app to visualize the background noise of the internet and uncover the next wave of cyber attacks.

Creating software to help Fortune 500 companies visualize opportunities for attack within their networks and improve their security.

Building a dashboard used by security teams at city governments and utilities to detect abnormal web traffic.
Our clients' products have been used by brands like Dropbox, Lyft, Microsoft, Nike, Yale University, and more.
Last year, we made $700,000 in revenue as a company and are on track to increase that this year. We're a bootstrapped, transparent company and share our profits with our team.
Note: Because some of our clients work with government agencies, this role is only open to US citizens.
We're looking for a creative, user-focused designer:
We're looking for a Designer with an eye for detail and a passion for creating software that looks great and is easy to use. You should have experience producing wireframes and high-fidelity, interactive mockups. You should also be comfortable owning a project from start to finish and collaborating within a small team. Coding chops aren't required for this role, but an interest in learning how to build your design in code is a plus.
Detail oriented
Most of your work will be creating production-ready, high-fidelity prototypes that will serve as the blueprint for our developers to implement. You should have a sharp eye for details in your design and pay attention to things like consistent typography, spacing and use of color.
User focused
You will be working with clients to create products that solve real problems for their users. You should always be thinking about the people using the software you design and make thoughtful considerations for things like error messages, empty states, and edge cases.
Eye for aesthetics
We create software that solves problems and looks great doing it (nobody wants to use ugly software!). You should be a creative visual designer with an understanding of how aesthetics impact user experience and perception.
Accepting of feedback
We believe sharing and getting feedback on designs early and often produces the best work. You should seek out feedback on your ideas as a way to push your work to the best it can be.
What to expect at Krit:
You'll be working with clients and our two designers, Austin and Iris, to take ideas through a full design process that includes wireframes and high-fidelity, interactive prototypes. This will be a mix of new products and new features/redesigns for existing products. For new projects you will own the entire process from user interviews to high fidelity mockups. You will have an opportunity to learn from our talented team and to mentor more junior designers.
This role will be joining our lead designer and junior designer as the second addition to the design team. This means you'll have a lot of room for growth and influence as we continue growing the design team.
Your responsibilities will include:
Producing wireframes and high-fidelity, interactive prototypes for new products and features (we currently use Figma for designing and collaborating)

Conducting user interviews and analyzing analytics data to guide clients on design directions

Working with other Kritters to ideate and explore design directions for new products

Writing microcopy for your designs

Participating in design critiques with the Krit team and with clients

Working with developers to help them understand and implement your designs

Learning to code your designs in HTML and CSS
In this role, you won't be responsible for:
Branding and creative direction

Project management
We primarily use Figma for wireframing and prototyping, but we make sure to use the best tool for the job.
You'll be a human, not a number
While we're not perfect, we are super passionate about creating a great place to work. We're striving to build a culture that's respectful, kind, supportive, and challenging. You won't just be a number here—you'll have a measurable impact on the direction of the business.
You'll be a part of an inclusive, transparent company
One of our goals is to build a more diverse company. To us, this means diversity of race, gender, sexual orientation, religion, ethnicity, and national origin. We strongly believe in building an inclusive workplace where everyone feels safe and invited. We are also a fully transparent company. We share our finances, salaries, pipeline, and more.
All roles at Krit come with:
Competitive salary + profit sharing
This will be a salaried position paid $80,000 per year. All full-time team members also participate in our yearly profit-sharing program and receive yearly raises. Our salaries and raise process are completely transparent, you can see our Compensation Model here. For this position we are looking for a Level 2 Designer.
Benefits
We offer competitive healthcare plans, as well as dental and vision insurance and access to a 401k.
Vacation days
All Krit employees get 15 vacation days as well as 10 company holidays. Sick days don't count as vacation, if you're sick don't make it worse with work.
Remote, United States
While we have a home base in Charleston, SC, most of our team is remote. For this role, we are only considering applicants who are eligible to work in the United States.
Flexible hours
Everyone is different. As long as you can be available for team meetings and are able to communicate effectively with the team, work when you work best. We do expect you to average about 6 billable hours per day.
Equipment budget
Every new employee gets $2,500 to spend on equipment, so you can pick whatever works best for you.
Co-working/Coffee budget (Remote)
We want you to have the space you need to do your best work. We'll give you up to $200 per month to put towards a co-working space. Or if you prefer going to a coffee shop a few times a week then we'll cover the coffee tab.
Paid family leave
We offer a family leave plan of up to 4 weeks paid vacation and 4 weeks unpaid regardless of your gender. 

Stash
Anywhere (100% Remote) OnlyFulltime
---
POSTED Nov 24
Director of Product Design at Stash
at Stash
Design

Fulltime

Anywhere (100% Remote) Only
Job Description
Director of Product Design
at Stash

New York, NY

or US based remote
Stash is pioneering the future of personal finance with the first financial subscription that helps regular people create better lives. Ever felt that wealth building was not accessible? Or known that access to finance was the gateway to a better life and wondered why that gateway was not open for everyone? We do.. A lot… This is why we created Stock-Back, an industry first feature to let Main Street learn about Wall Street from their spend without having to change their lives. From budgeting to saving for retirement, Stash unites banking, investing, and advice all in one app that has helped over 4.5M people aspire to financial goals and make progress towards financial freedom. The average Stasher has 6x more savings than the average American to take them through tough times. But we do not want to stop there when more than 100M Americans need it!
Reporting directly to our VP of Design & Research, the Director of Product Design will be responsible for articulating the voice and needs of the Stash customer to our development process with a focus on integrating research, consumer centric design principles, reductive design, a strong visual aesthetic and the aspirational story telling needed to making financial success real. Proven success across all levels of design and research is required as well as credibility to influence among peers in Engineering, Marketing & Customer Experience.
What you'll do:
Develop strategy for product design and manage day to day operation of the design needs for specific product operating units in the Stash organization

Partner closely with peer directors in product, engineering on managing execution to strategic execution

Manage and mentor a team of Design Managers, Leads and Product Designers on behavioral UX design including copywriting

Demonstrated expertise in visual reduction design and pattern based development.

Partner with UX Research team to integrate customer feedback into design

Partner closely with peer directors in product, engineering on managing execution to strategic execution

Maintains a holistic view of the product and drive toward a simple and coherent experience

Drive new ideas into user research, stakeholder reviews, and prototypes all the way into our applications

Work with leaders in operations (CX, Trading & Account Service) to ensure Service Design is taken into account for experience beyond the visual UX

Continuously strive to optimize our process to deliver design into engineering, while keeping the challenges of an agile design and engineering team in mind

Be a great team leader that's able to thrive in a fast-paced environment
What we're looking for:
At least 8+ years of Product Design experience for consumer brands on complex flows and use cases across customer journeys

At least 3+ years building and leading a highly effective design organization at a tech company that has shown excellence in product design

Strong point-of-view on modern, effective design processes and systems

Evidence of successful collaboration with engineering orgs

Evidence of using research and data to steer design thinking

Point-of-view on how to create happy, productive design organizations

Awareness of best-in-class tools for design and prototyping

Extensive understanding of prototyping methodologies and practices, user research methodologies and A/B test planning/execution

Excellent communication and data visualization skills. You can bring internal stakeholders on your design journey and support your decisions with focus and brevity
We believe that diversity and inclusion are essential to living our values, promoting innovation, and building the best products out there. Our success is directly related to the employees that we hire, grow and retain and we believe that our team should reflect the diversity of the customers that we serve.
As an Equal Opportunity Employer,Stash is committed to building an inclusive environment for people of all backgrounds. We do not discriminate on the basis of race, color, gender, sexual orientation, gender identity or expression, religion, disability, national origin, protected veteran status, age, or any other status protected by law. Everyone is encouraged to apply.
Benefits & Perks:
Equity in Stash

Flexible Vacation

Flexible Remote

Family-Friendly Medical, Dental, and Vision Insurance Plans

401k

Learning & Development & Ergonomic Work Space Stipends

Commuter Benefits and Flexible Spending Account (FSA)

Employee referral bonuses

Team outings that do not involve trust falls…
Awards & Recognition:
Forbes Fintech 50 (2019 & 2020)

Best Digital Bank, Finovate Awards (2020)

Tearsheet Challenge Awards, Best Banking Card Product – Stock-Back® Card, 2020

LendIt Fintech Innovator of the Year (2019 & 2020)

Built in NYC's Best Places to work (2019)

MarCom Awards Double Gold & Platinum Winner (2018)

Webby Award Winner for Best Mobile Sites & Apps in the Financial Services and Banking category (2017)

W3 Awards Winner for Best User Experience (2017)

 

Kustomer
Anywhere (100% Remote) OnlyFulltime
---
POSTED Nov 24
Senior Product Designer at Kustomer
at Kustomer
Design

Fulltime

Anywhere (100% Remote) Only
Job Description
Senior Product Designer
About Kustomer
Kustomer is the omnichannel SaaS platform reimagining enterprise customer service to deliver standout experiences– not resolve tickets. Built with intelligent automation, Kustomer scales to meet the needs of any contact center and business by unifying data from multiple sources and enabling companies to deliver effortless, consistent and personalized service and support through a single timeline view.
Today, Kustomer is the core platform of some of the leading customer service brands like Ring, Rent the Runway, Glossier, Away, Glovo, Slice and UNTUCKit. Headquartered in NYC, Kustomer was founded in 2015 by serial entrepreneurs Brad Birnbaum and Jeremy Suriel, raised over $173.5M in venture funding, and is backed by leading VCs including: Tiger Global Management, Battery Ventures, Redpoint Ventures, Cisco Investments, Canaan Partners, Boldstart Ventures and Social Leverage.
As the designer for our Apps teams, you'll be responsible for helping us design integrations with other platforms and Kustomer, as well as helping us build features and UI components that external developers can use to create their own apps on the Kustomer platform.
About the Role
The Senior Product Designer will own providing our customers with a flawless user experience. The ideal candidate will quickly understand our space and the problems we're trying to solve. You have experience defining design processes. You will provide seamless, intuitive solutions, consistently iterating and validating designs, honing your work to high-quality deliverables. You follow through on features post-launch, always looking for opportunities to improve them further. You understand the big picture and you can communicate and action the necessary next steps to achieve that production vision.
You'll be responsible for:
Understanding the problems we're trying to solve in the Customer Experience space

Designing solutions that are intuitive, clean, and effective to achieve our business goals and meet the needs of users

Planning and conducting user research to make data-driven design decisions to improve the product and provide ROI

Creating alignment on design decisions across the design, product, engineering, and executive teams

Proactively improving and polishing existing designs, promoting consistency, and improving workflows

Delivering complete, consistent results while setting a rigorous schedule for yourself and your peers

Owning the Apps Platform design system for third-parties as well as owning the process for design review and approval of incoming apps

May involve handling sensitive personal data
Your qualities:
You have 4+ years of hands-on UX/UI/Product design experience solving complex user problems backed with research. Experience designing for B2B software, SaaS, or work-flow management products a definite plus.

You think critically about the end users' experience and you are capable of providing simple, effective solutions

You are a problem-solver who can break down complexity into its component parts

You create elegant, functional designs that live up to "pixel-perfect" standards

Expertise in developing and managing a robust design system and/or library of reusable components

Experience managing a design system as part of an apps platforms/marketplace for third-party development a serious plus

You can communicate your ideas and designs in a clear, concise way that creates buy-in from stakeholders

You are deeply inquisitive, always asking questions and eager to learn more

You have a solid work ethic and you're willing to put in the time to make our product great
Benefits
Kustomer offers an array of benefits including competitive salaries, stock options, 100% healthcare coverage, 401K, commuter benefits, and a generous vacation policy.
Diversity & Inclusion at Kustomer
Kustomer is committed to bringing together individuals from different backgrounds and perspectives. We strive to create an inclusive environment where everyone can thrive, feel a sense of belonging, and do great work together.
We are proud to be an equal opportunity employer open to all qualified applicants regardless of race, color, ancestry, religion, sex, national origin, sexual orientation, age, citizenship, marital status, disability, gender identity or expression, Veteran status, or any other legally protected status. 
GoDaddy
Anywhere (100% Remote) OnlyFulltime
---
POSTED Nov 24
Senior Product Designer at GoDaddy.com
at GoDaddy
Design

Fulltime

Anywhere (100% Remote) Only
Job Description
Senior Product Designer
GoDaddy is empowering everyday entrepreneurs around the world by providing all of the help and tools to succeed online. With 20 million customers worldwide, GoDaddy is the place people come to name their idea, build a professional website, attract customers and manage their work. Our mission is to give our customers the tools, insights and the people to transform their ideas and personal initiative into success. To learn more about the company visit www.GoDaddy.com.
Location: Your manager works remotely, and you'll also be able to work remotely from anywhere in the US.
What you'll get to do…
You'll work closely with teammates on the product and engineering teams to evaluate and improve our user experience via thoughtful design. Our customers are business owners or eCommerce store administrators, so it's important to design experiences that get out of their way, make managing their store fun and approachable, and help them understand best practices. You'll be responsible for identifying areas of improvement and contributing to customer research, prototyping solutions to these problems, then working on a development-ready visual design.
While the majority of your time will be spent working on wireframes and visual design, you'll also have the opportunity to contribute to customer development and research, pitching new features or improvements, and continuing to build the design standards for our growing team.
Contributing to customer research and development to understand problem areas (including conducting usability testing, customer interviews, reviewing Hotjar — or similar — recordings).

Making significant contributions to ideation and storyboarding to start design sprints.

Providing feedback on designs and pitches from other team members.

Creating wireframes or low-fidelity prototypes for new features in Figma

Testing prototypes or designs to validate design concepts

Creating production-ready visual designs to hand to our engineering team

Working with the development team to add or update UX components

Updating our team documentation as our design standards evolve

Working to expand team design patterns and brand standards, then championing their adoption.

Engaging with the broader corporate design community to lead or mentor others.
Your experience should include…
Highly refined design skills and sensibilities

Experience working in Figma, including libraries, prototypes, components, and auto-layout

Competent with HTML / CSS (bonus: uses SCSS)

Ability to lead design discussions and brainstorming that encourage peer and stakeholder contributions

Ability to clearly articulate design decisions, team design patterns, brand goals, and research methods to the broader design team and stakeholders

High degree of independence and autonomy, requiring little day-to-day instruction

Comfort in delivering presentations, documentation, or driving design meetings with no supervision

Ability to communicate fluently on topics related to business or customer experience
You might also have…
Ability to produce production-ready visual design (using existing components or contributing new patterns)

Familiarity with JavaScript and JS frameworks (ideally React + Storybook, but any are fine)

Experience working with eCommerce merchants
We've got your back…
Enjoy our many benefits (My Wallet), including paid time off, 401k, equity grants and parental leave. Join one of our employee resource groups (Culture). Continue to have a side hustle, if you have one (we love entrepreneurs, remember?). Most importantly, come as you are and make your own way.
GoDaddy is proud to be an equal opportunity employer. We will not discriminate against any applicant or employee on the basis of age, race, color, ethnicity, national origin, citizenship, religion, creed, sex, sexual orientation, gender, gender identity or expression (including against any individual that is transitioning, has transitioned, or is perceived to be transitioning), marital status or civil partnership/union status, physical or mental disability, medical condition, pregnancy, childbirth, genetic information, military and veteran status, or any other basis prohibited by applicable federal, state or local law. GoDaddy will consider for employment qualified applicants with criminal histories in a manner consistent with local and federal requirements.